Dermal Rollers
Would you like your skin to look vibrant and smooth?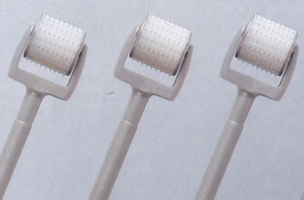 Dermal Rolling or Skin Needling as it is sometimes called is a non surgical treatment which has no down time and results.
The treatment is fast and almost pain-free, leaving little redness. The redness disappears usually within half an hour. With appointments taking less than an hour, it can also fit easily into your busy schedule.
Which conditions is Dermal Rollers suitable for?
Moderate to severe aging skin
Collagen Loss
Skin Laxity
Sagging skin
The History
Dermal Rolling or Micro Needling was first used in Egyptian times when a small hammer spiked with tiny nails was tapped repeatedly on the skin of the face and body to repair damage and enhance skin tone, while maintaining skin elasticity.
Over the years the Chinese have adapted this treatment and still use it today for scarring and skin enhancement.